For fast and efficient hoof trimming, this is an aggressive disc. It works fast and very efficient. It is a tool for professional hoof trimmers.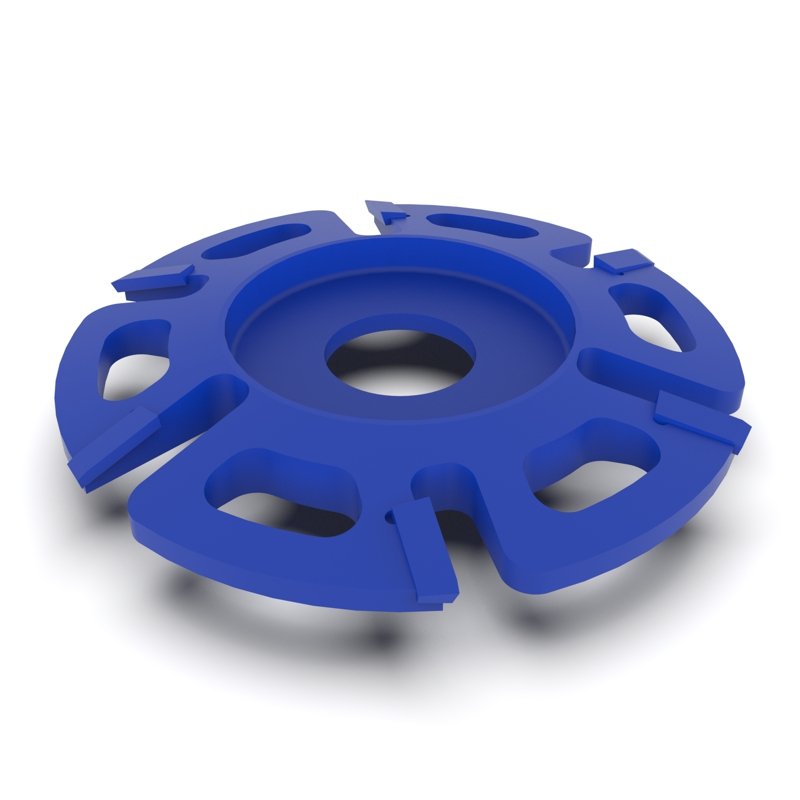 The disc is machined from piece of steel and the tungsten carbide teeth is of a special grade for this type of demanding work.
There will be no overheating of the hoof due to the special design which helps to cool the area being worked. Symmetrical arrangement of the special tungsten carbide teeth allows for precise work. No unnecessary amount of dust or smell is emitted during trimming process.
The best results are achieved when working at a speed of 9000-12000 revolutions per minute. A cost effective tool thanks to its performance and fast work. Optimizes for the hoof trimming process.
When using a hoof trimming disc there is highly recommended to have a solid and good leg fixation.
Blue Label with tungsten carbide
Item#: DT207 – Ø100mm with 6 tunsten carbide teeth