Special track carving discs for fast working in aluminum, copper, brass, rubber, PVC, plastic, composites, fiberglass and urethane.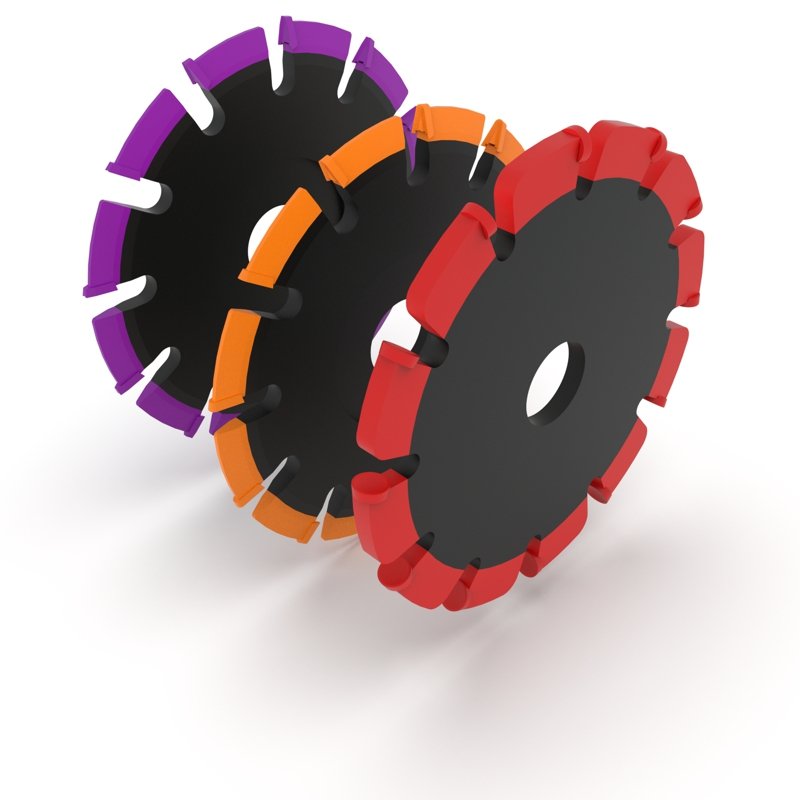 They suits most 125mm/4 ½" angle grinders. The tools is fitted with large tungsten carbide teeth which provide a long tool life and make quick work of normally tedious welding track work (eg. when making liquid tanks).
These blades is machined from solid steel and as a result, provides excellent balance and control for the user leaving an excellent finish – near-perfect, burr-free finish with one wheel. At high RPM's (up to 12000 rpm) the tools provide smooth operation and ease of use.
Orange/Black Label with U-shape tip
Item#: DT313 – Dia. Ø125mm with 12 tungsten carbide carving edges with a 1,5mm radius top and 25,4°
Purple/Black Label with V-shape tip
Item#: DT113 – Dia. Ø125mm with 12 tungsten carbide carving edges with 1,75mm flat top and 25°
Red/Black Label with O-shape tip
Item#: DT469 – Dia. 80mm with 6 tungsten carbide carving edges with a 4mm radius top in 8mm width
Item#: DT460 – Dia. 125mm with 12 tungsten carbide carving edges with a 4mm radius top in 8mm width