The portable power hacksaw blades are engineered to cut all materials faster than standard blades. The strong tungsten carbide teeth will also last much longer.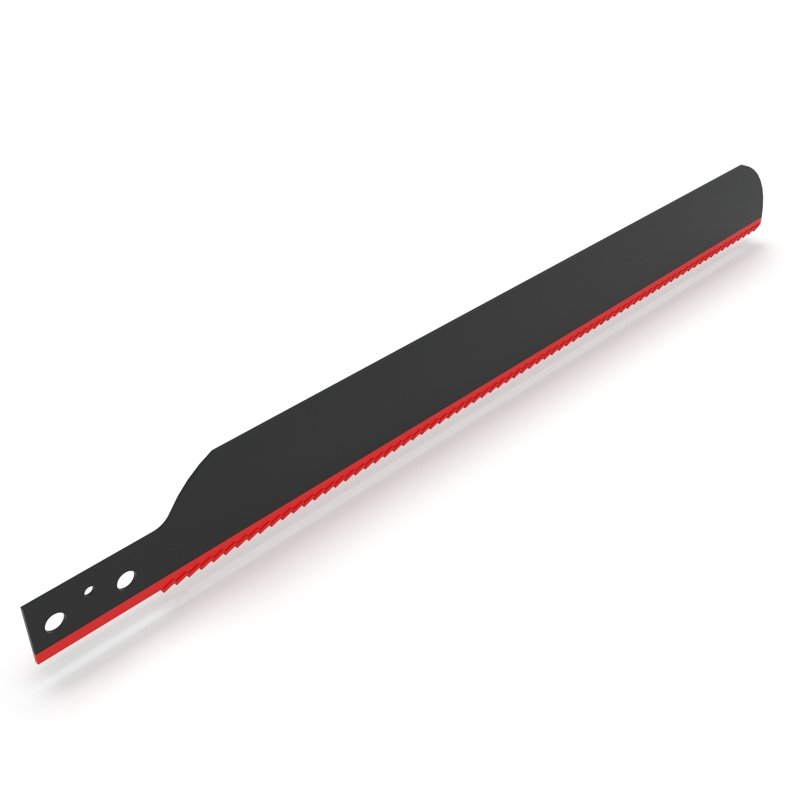 For cutting steel, stainless steel, aluminium, cast iron, wood, plastic, masonry, harder plastics like PVC and ABS.
These special portable power hacksaw blades is the best choice for heavy-duty power hack saws made by Widder®, Fein®, and Spitznas®.
Red/Black Label standard tungsten carbide teeth
Item#: DT231 – Length 300mm – Tooth pitch 6mm / 5TPI
Item#: DT233 – Length 400mm – Tooth pitch 6mm / 5TPI
Item#: DT235 – Length 500mm – Tooth pitch 6mm / 5TPI
Item#: DT237 – Length 600mm – Tooth pitch 6mm / 5TPI
Item#: DT239 – Length 700mm – Tooth pitch 6mm / 5TPI
Item#: DT241 – Length 800mm – Tooth pitch 6mm / 5TPI
Item#: DT243 – Length 900mm – Tooth pitch 6mm / 5TPI
Item#: DT232 – Length 300mm – Tooth pitch 3mm / 8TPI
Item#: DT234 – Length 400mm – Tooth pitch 3mm / 8TPI
Item#: DT236 – Length 500mm – Tooth pitch 3mm / 8TPI
Item#: DT238 – Length 600mm – Tooth pitch 3mm / 8TPI
Item#: DT240 – Length 700mm – Tooth pitch 3mm / 8TPI
Item#: DT242 – Length 800mm – Tooth pitch 3mm / 8TPI
Item#: DT244 – Length 900mm – Tooth pitch 3mm / 8TPI